No joke, Fil-Canadian comic Mikey Bustos has a serious side(GMA News Online)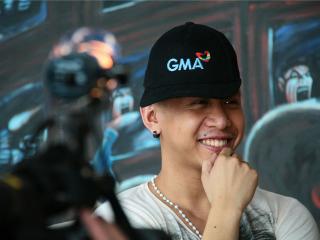 By Aica Dioquino. Photo by me.
It may seem like a joke but there's really a serious side to Filipino YouTube sensation Mikey Bustos, the comedic talent behind a series of wacky Filipino "language tutorials" that have gone viral online.
Born and raised in Toronto, Canada, Bustos in 2003 became the first Filipino to make it into any of the "Idol" singing competitions worldwide, placing eighth and tasting his first fame.
Continue reading here.