2011's top sports stories: 'Triple Crown' turns UP cheerdancers into 'Pep Squad Ng Bayan'
I was assigned to write about the UP Pep Squad's successful 2011 as part of our year-ender series.
Here it goes.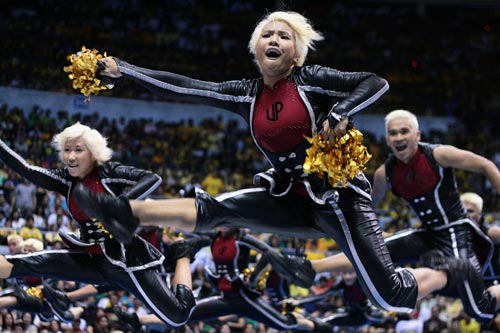 2011 wasn't just the year of their blonde makeover.

From dominating collegiate and national competitions to making a mark in an international tilt, 2011 could be the University of the Philippines Pep Squad's most accomplished year to date
Continue reading at GMA News Online here.